Looking for similar-ish stuff i guess. 45s i can play out (psych, funk, mod, r&b, world grooves etc..) or LPs i can listen to. My mixes give a pretty clear idea of that i like… Let me know if interested in anything
HEAVEN & EARTH - s/t
(OG Ovation press. Beautiful and essential folk-funk set. "jenny", "feel the spirit" etc.. )
GUY CLARK - old no 1
(OG uk press. Country music is rubbish obvs, but some on here seem to like it)
KINGDOM COME - journey
(such a cool album ++ Arthur Brown dicing about with crunchy synths, drum machines and electric guitar. Apocalyptic stuff!)
DEWEY TERRY - chief
(Beautiful OG press with 'notepad' inners. swampy funky grooves. From
"do on my feet"
to
"sweet as spring"
)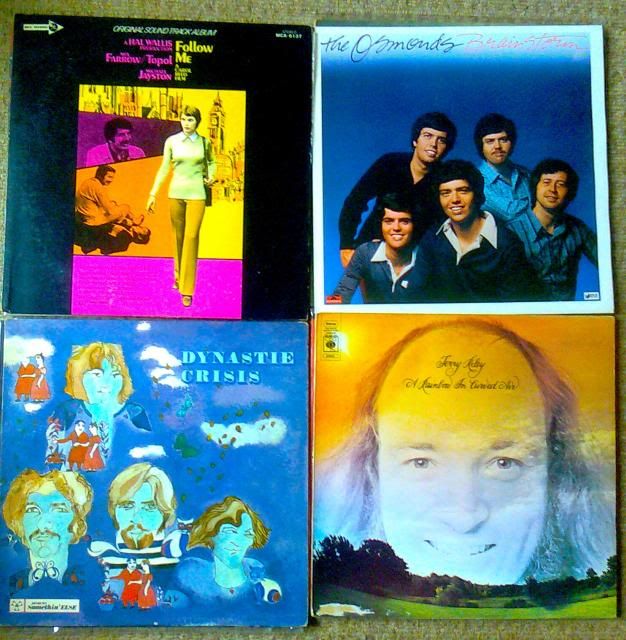 JOHN BARRY - follow me OST
(Jap press. Includes the killer
"this is how you dance"
)
OSMONDS - brainstorm
(someone here may need it? Includes heavy funk rocker
"gotta get love"
)
DYNASTIE CRISIS - s/t
(First album by these jazzy French proggers. Loads of good tunes -
"everything everybody everywhere"
is a real winner)
TERRY RILEY - rainbow in curved air
(bloody classic!)