MIKE GIBBS - chrome waterfalls
(well known here I'm sure…. UK jazz rock)
CECIL McCARTNEY - om
(beguiling and a little bonkers UK psychy folk gear with some avant/collage touches thrown in. Do people dig this on here?)
SISTER CARRIE ost
(Well-known USSR soundtrack with plenty of synth-disco, cinematic grooves and sample-fodder nestled in there…)
KALYANJI ANANDJI - professor ppyarelal OST
(One of the more sweated Bolly records for the amazing title tune, monster synth disco groove, with a nuts open funk break in the middle!)
I also have a big stack of 5's i keep meaning to post up… these few are in there: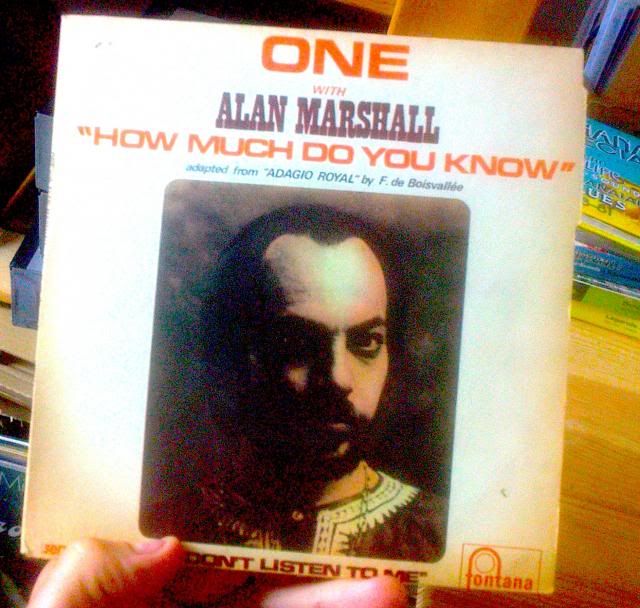 ONE w/ ALAN MARSHALL - don't listen to me
(Fontana) VG+/VG+
B-side wins on this - nice organ-heavy prog groover:
LISTEN <<
COEUR MAGIQUE - le cocotier pts 1 & 2
(BYG) VG+/VG+ (little bit of ringwear)
Great fun tribal prog mover from the French underground:
LISTEN <<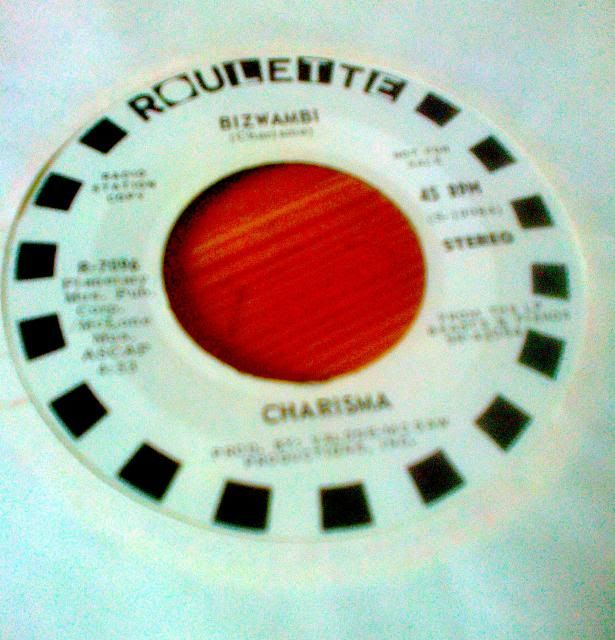 CHARISMA - bizwambi
(promo) - frigging ace frnzied ribal psych funk banger!
LISTEN <<<
FREE SPIRITS - cosmic daddy dancer
(great jazz-tinged psych mover)
LISTEN <<<
MESSENGERS - in the jungle
(hard tribal freak rock!!)
LISTEN <<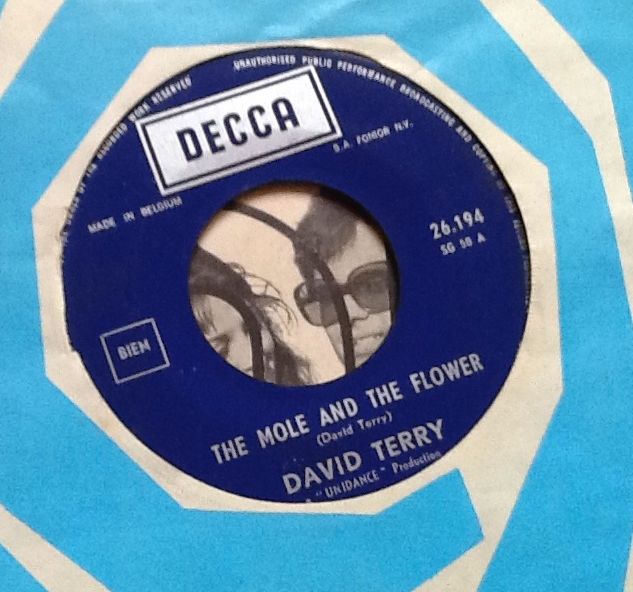 DAVID TERRY -mole and the flower
(Belgian press. highly eccentric 60s beat.. can't find a sound clip!)
also:
CAN - "moon shake"
(Nice copy of this classic kraut mover. Promo copy so same song both sides)
LISTEN <<
HAYSTACKS BALBOA - "spoiler" / "bruce's twist"
(Polydor) EX
Ace prog-psych banger!
LISTEN <<
SCORPION - can't get blood from a stone/ only human
( comped ace double-sider, hard-psych-funkish?)
LISTEN<<<
THE JERMS - nobody
(hard psych-soul with crazy drums! Promo with "short" and "long" versions = massive drum break!)
LISTEN <<
BOBBIE GRAHAM - zoom widge and wag (
ace mod/tittyshaker instor thing. I've got it in my head that it's Jimmy Page on guitar?)
LISTEN <<
BETTY ADAMS - make it real
(needs no introduction)
LISTEN <<
CLAUDIO MORI - chi non lavora
(Ace Euro-groover with snappy drums ++)
LISTEN <<
THE GENTRYS - i need love
(atypical Sun release. Powerful fuzz thumper!)
LISTEN <<
DAVE CLARK FIVE - inside and out
(lesser-spotted DC5 single - great phased pepperism. VG scuffs but plays well.)
LISTEN <<
MICKEY MURRAY - flat foot sam
(Hard soul pounder)
LISTEN <<
BLACK SUN - flash/ back to bombay
(With pic sleeve. one side spastic & frantic cosmic, the other a trippy raga-ish tune.)
LISTEN
&
LISTEN
PEPPER TREE - workin'
(ace funk rock banger)
LISTEN <<