I have got a mountain of 45 trades to post up, but this seems easier - so here's a few LPs up for grabs: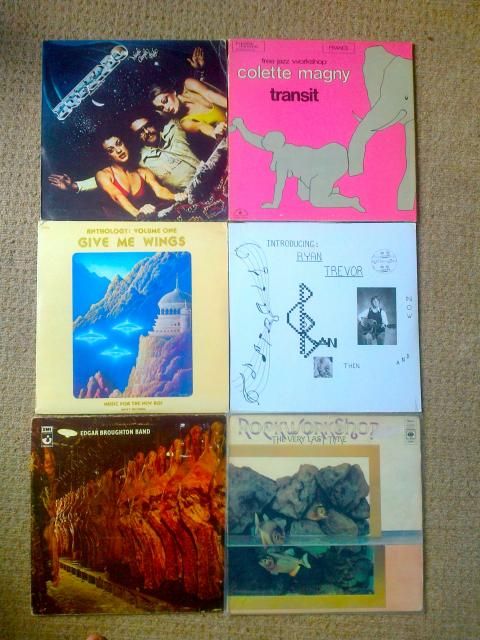 BUFFALO - magic carpet ride
(boss Euro cosmic disco gear, bloody love the titular cheesy cover - as heard on a psychemagik mix i think.
LISTEN <<
)
COLETTE MAGNY - free jazz workshop: transit GONE
GIVE ME WINGS GONE
RYAN TREVOR - introducing GONE
EDGAR BOUGHTON BAND - s/t
(Classic UK eccentric rock.
LISTEN <<
)
ROCKWORKSHOP - the very last time
(UK jazz rock with a killer line-up - Harry Beckett, Bob Downes, Ray Russell etc - and lots of fuzz bass and funky drums.
LISTEN <<<
)