Lots of new gear for trade - clearing out continues (none of this stuff is water damaged from the boiler leak - they were safely upstairs when it happened!)
Open to all sorts of stuff - particularly interested in OST, library, world grooves and synthesizer gear.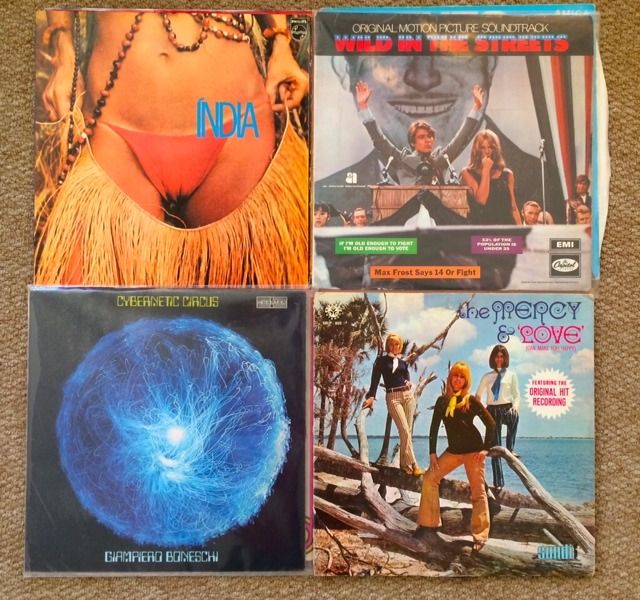 GAL COSTA - india (80's press on Philips. Well known Tropicalia LP. I absolutely love "Relance" )
GONE
WILD IN THE STREETS ost
(classic daft 60's Roger Corman counter culture flick OST. Lots of fun psychy gear, including the brilliant "
Psychedelic Senate
" )
GIAMPIERO BONESCHI - cybernetic circus
(Italian library bloopy electronics dude with a rare UK issue on Chapter One! Mind-bending sounds)
THE MERCY & LOVE - s/t (Nice n woozy 60s sunshien pop/soul with some great covers. "Hey Jude" is great )
GONE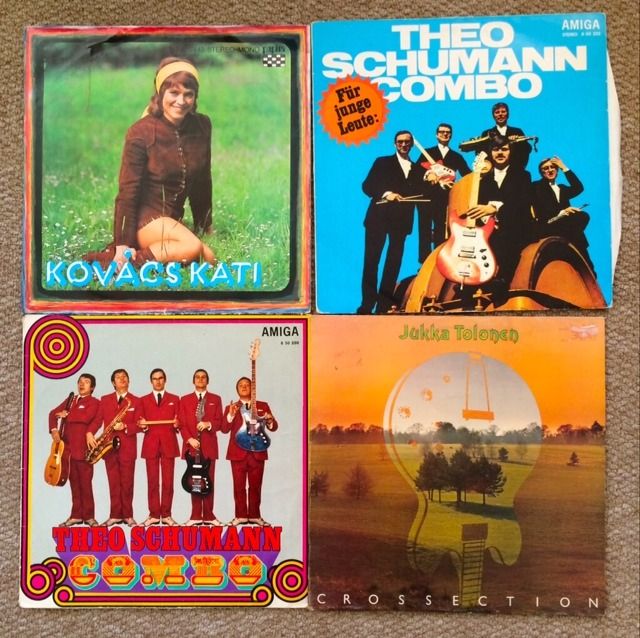 KATI KOVACS - s/t
(Her best Hungarian LP with some killer crunchy funk rock that ceretainly gives Sarlota Zalatnay a run for her money! try
"Varj Meg"
)
THEO SCHUMANN COMBO - fur junge leute
(DDR beat/exploito gear. "
Don Gil
" is amazing!!)
THEO SCHUMANN COMBO - s/t
(Earlier LP with more great cuts. Try
"vesuv"
or the monster
"Derby"
)
JUKKA TOLONEN - crossection
(Scandinavian funky fuision with the killer Blackalicious-sampled head-nodder
"northern lights"
)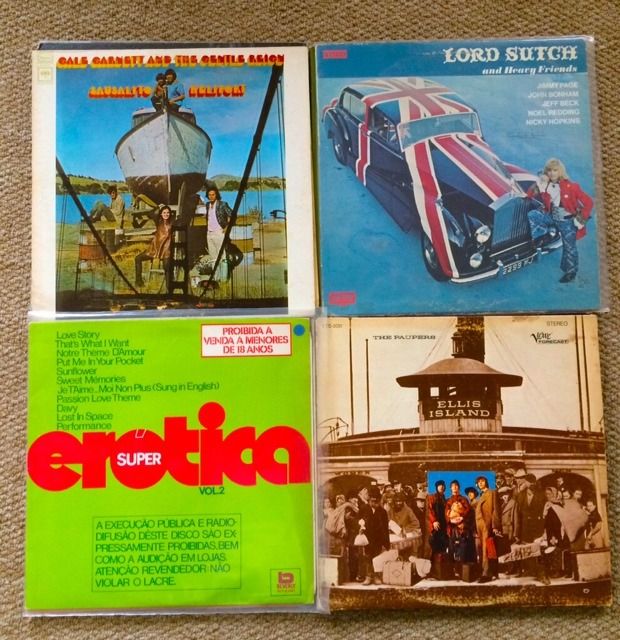 GALE GARNETT & GENTLE REIGN - sausalito heliport
(jammy San Fran psych with some great cuts. I stuck
"man in the middle"
on my recent psych mix)
LORD SUTCH - and heavy friends
(All-star backing band!!!!
"Flashing Lights"
is the jam obvs. Scruffy copy, one for the playout bag?)
SUPER EROTICA vol 2
(later album by these Brazilian exploito dudes. Includes the amazing and maniacal
"Lost In Space"
. 90s press)
THE PAUPERS - ellis island
(US psych.
"numbers"
is so good)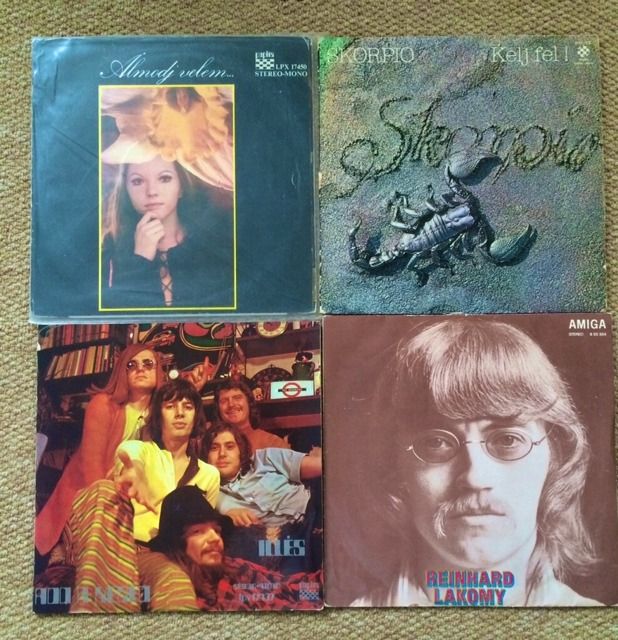 SARLOTA ZALATNAY - almodj velem
(Hungarian funky rock. Love
"ki tiltja meg"
)
SKORPIO - kelj fel
(Hungarian B-Boy breaks!!! "too late" )
ILLES - add a kezed
(More Hungarian funky rock, with the killer "
nekem oly..
." )
REINHARD LAKOMY - s/t
(DDR schlager gear with one brilliant funky cut: "
jede blume...
")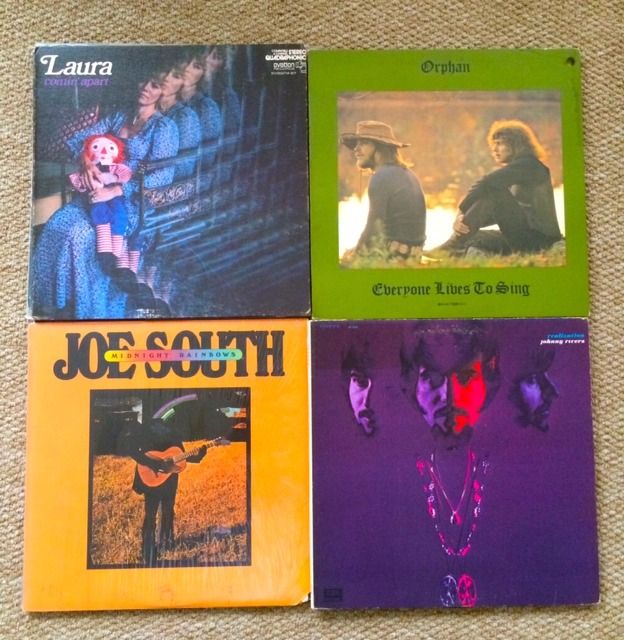 LAURA - comin apart
(Includes the folk funk klassikkk
"love song"
)
ORPHAN - everyone lives to sing (obscure SSW/folk gear, "take a look around" always floats my boat)
GONE
JOE SOUTH - midnight rainbows
(features the mad swamp funk grooves of "cosmos" that i stuck on
THIS MIX
a while back)
JOHNNY RIVERS - realization
(Great
"Hey Joe"
on here)