Some of these are lingering like a fart in a lift, but I feel compelled to list them again, fleshed out by a few new items.
Happy to consider most genres (except reggae) and, for about the millionth time, I don't collect 7"s so please stop offering them to me!!!
I'm flexible on the balance of the trades, it certainly doesn't have to be 1:1, whatever suits both parties really.
While I'd usually make every attempt to respond to questions and queries, I'm in Brighton this weekend, so normal service might be compromised by my refusal to act my age.
A bit of advice for those new to trading, don't assume that because someone says they're interested in x, y and z and that they'll PM me, that those LPs are likely to go. A lot of these people are time-wasters and I've come to think that the above is a tactic aimed at scaring other Plussers off from showing interest in certain items. Until I state otherwise in this thread, all items remain available.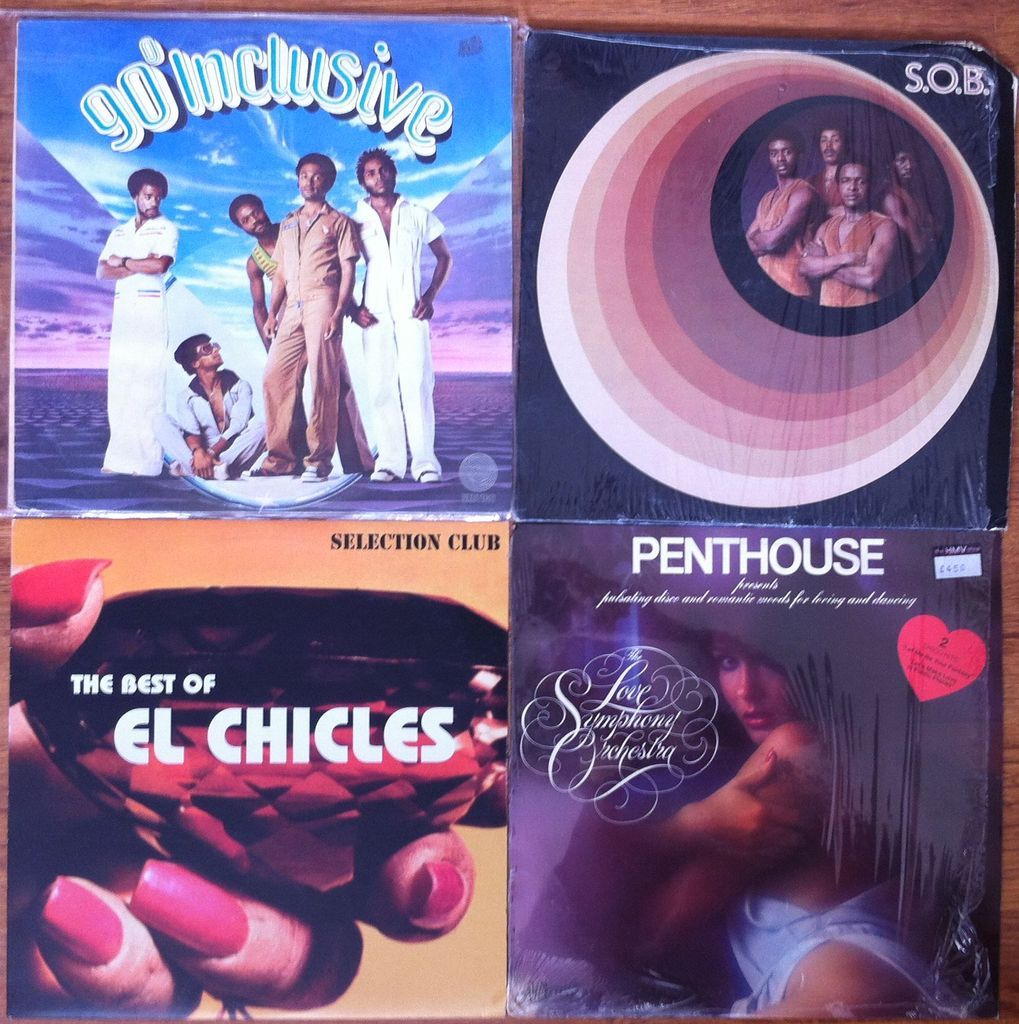 90o Inclusive – Eddy Grant produced moog/strings/oddness reggae on Vertigo.
S.O.B. – Soul / breaks / Cadet
El Chicles – 90s comp.
Penthouse – Sleazy disco classic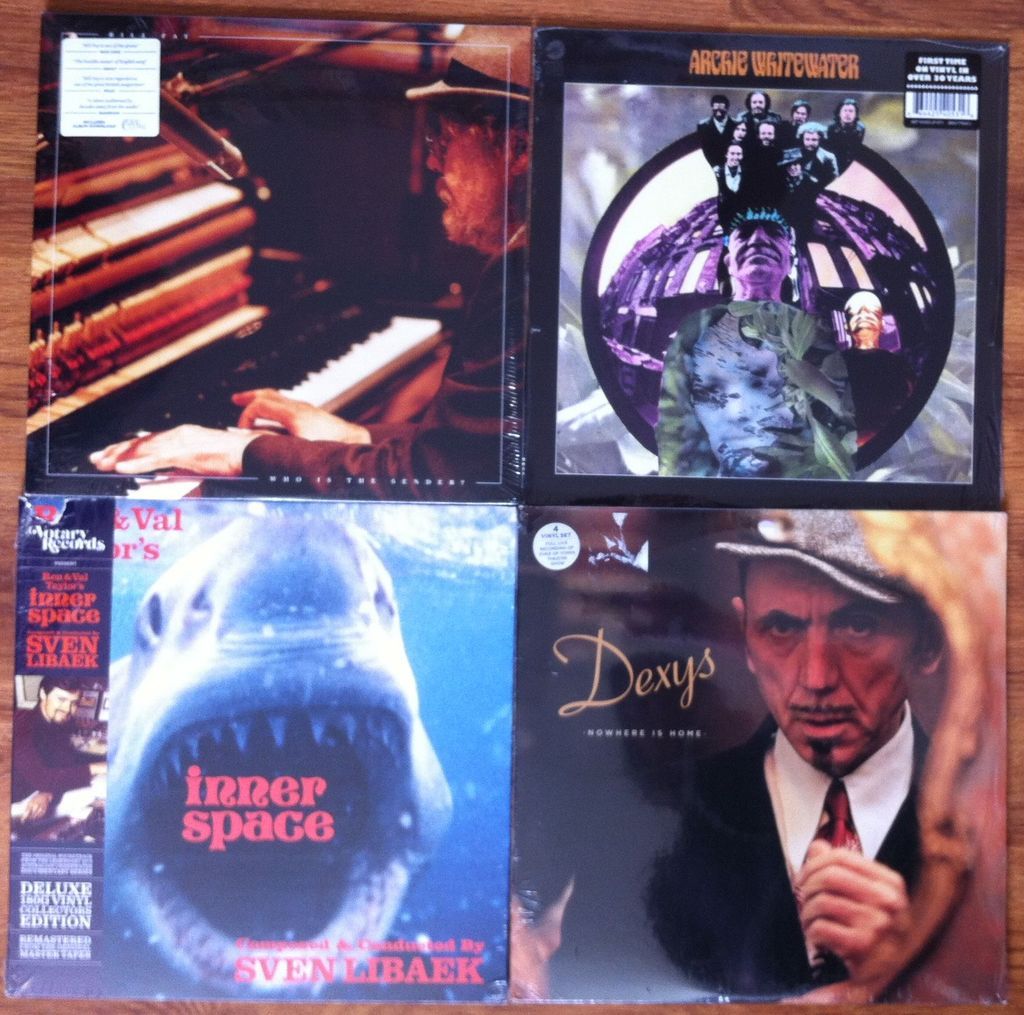 Sealed stuff:
Bill Fay – Who Is The Sender?
Archie Whitewater – S/T
Sven Libaek – Inner Space
Dexy's – Live set (4xLPs)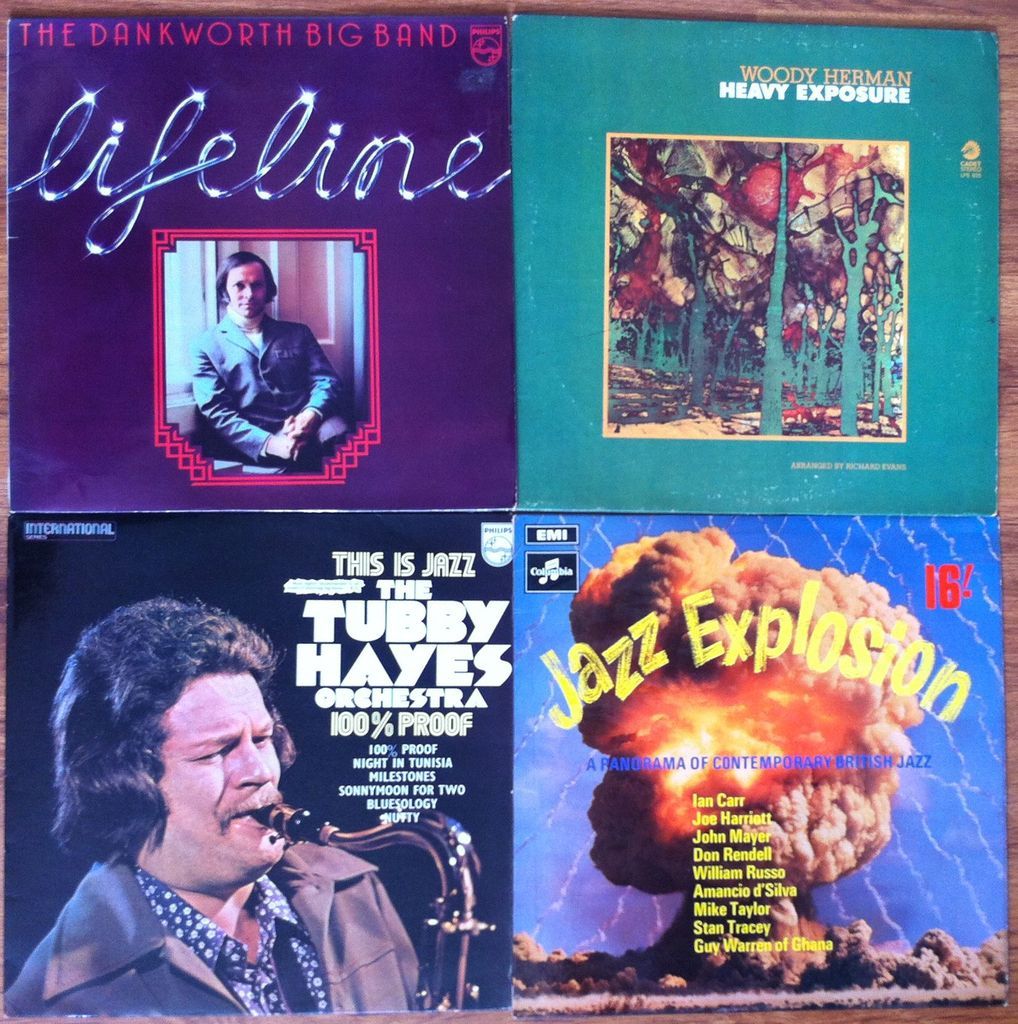 Jazzzzzzz…………..
John Dankworth – Lifeline (VV / VG+ classic fare)
Woody Herman – Funky jazz stuff
Tubby Hayes & Orchestra
British Jazz Explosion – Well-known round these parts
Some of your VV / VG+ gear:
Beacon Brings It To You – w/ 'Romantic Attitude' – John Fitch & Associates
Ray Davies – w/ 'Mach 1' and 'Heavy Water'
Sammy – Proggy stuff
Sagram / Sargam – Come and get yer ragas!
Jancis Harvey – Femme folk
Themes Library – Percussion Spectrum (Ray Cooper and Barry Morgan do the breaks thing)
Standard Library – w/ a 42 second breaks track
KPM Library – Jazz themes.