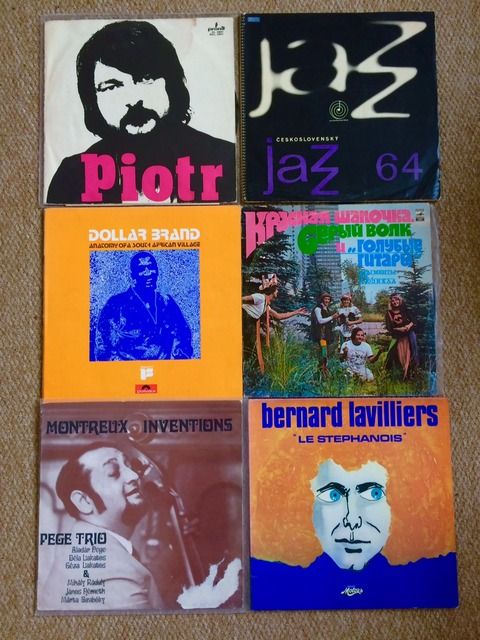 PIOTR FIGIEL - s/t (Pronit)
funky Polish grooves classic.
listen
and
listen
V/A - Ceskoslovensky Jazz 64 (Supraphon)
- Nice Czech jazz set (feat a really young Jan Hammer!) housed in a beautiful ring-bound book!
DOLLAR BRAND - anatomy of a South African village (Freedom)
- 70s press of this SA jazz legend
BLUE GUITAR - red heat grey wolf (?) (Melodiya)
- funky concept prog from Russia. One of those secret squirrels!
PEGE TRIO - Montreux inventions (Qualiton)
Lovely and a bit angular Hungarian jazz.
Listen
BERNAD LAVILLIERS - le stephanois (Motors) GONE