Or rather common and easy-to-find records. But I do like to overwork a pun.
As I've had a day off work, I've had another mini-sort out.
Some of these are lingerers from previous listings, but I've hopefully done enough of a churn to be able to list summat to tempt a few of you.
Usual approach from me, I'm really not fussed about 1:1 trading, could be five of my 'lesser' items for one of your bangers and vice versa.
What am I after in return? Well, I'm still looking for folk stuff with a bit of a groove, femme vox, funky prog, swinging soundtracks, 90s alt-rock (think Faith No More, Smashing Pumpkins etc), grunge, 80s pop 12"s with interesting extended mixes (think I've about completed Japan, Scritti, Associates etc.), bit of indie (still missing a few Smiths items), my mate is after some shoegaze stuff (with Ride being a particular fave). Surprise me.
Where I would usually be in a rush to sort trades out before taking the 'unwanted' stuff to market, market is now three weeks away (first Saturday in April), so no real urgency this time.
Femme Vox: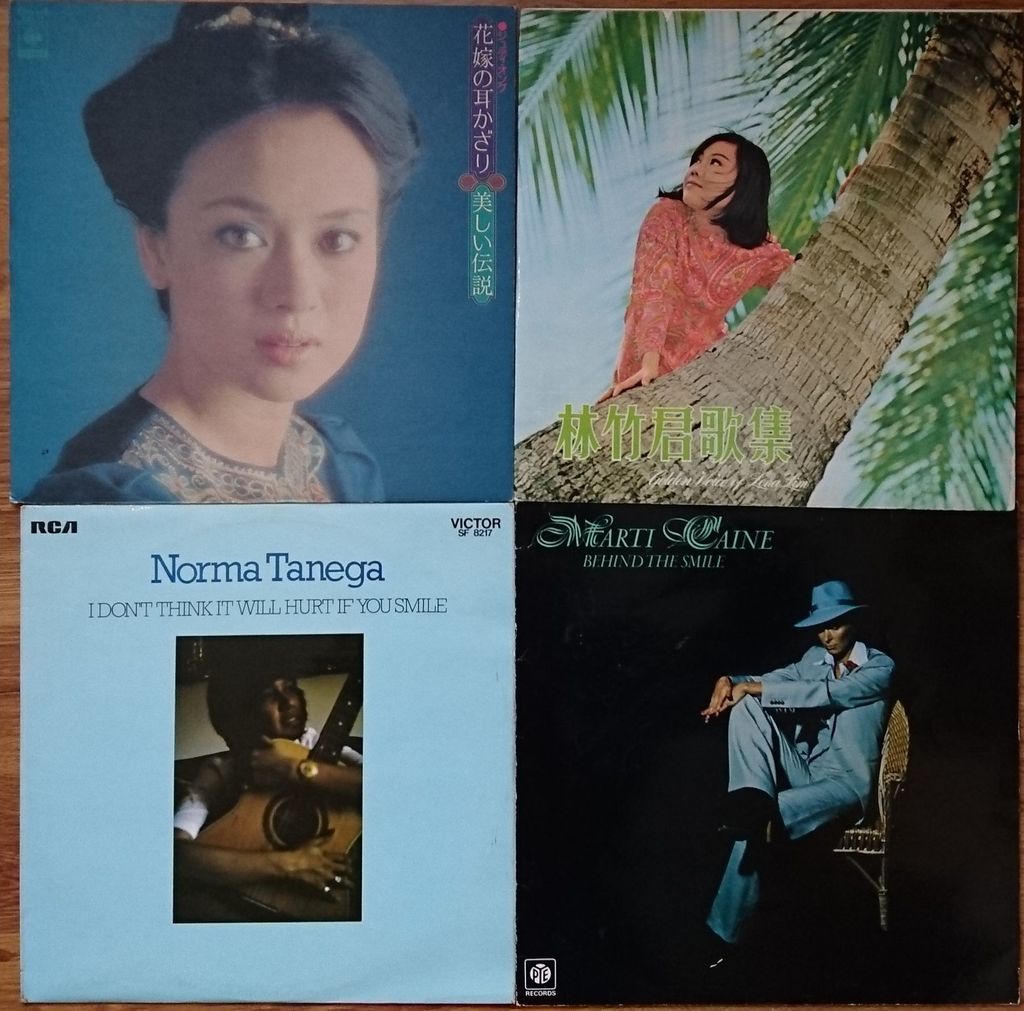 (Top Right is The Golden Voice of Lena Lim)
Few Comps:
Some archetypal VV / VG+ gear:
(Lord Rockingham has a tear at the top right corner of the sleeve - not dead visible from the pic, but it's about 2" long)
More of the same: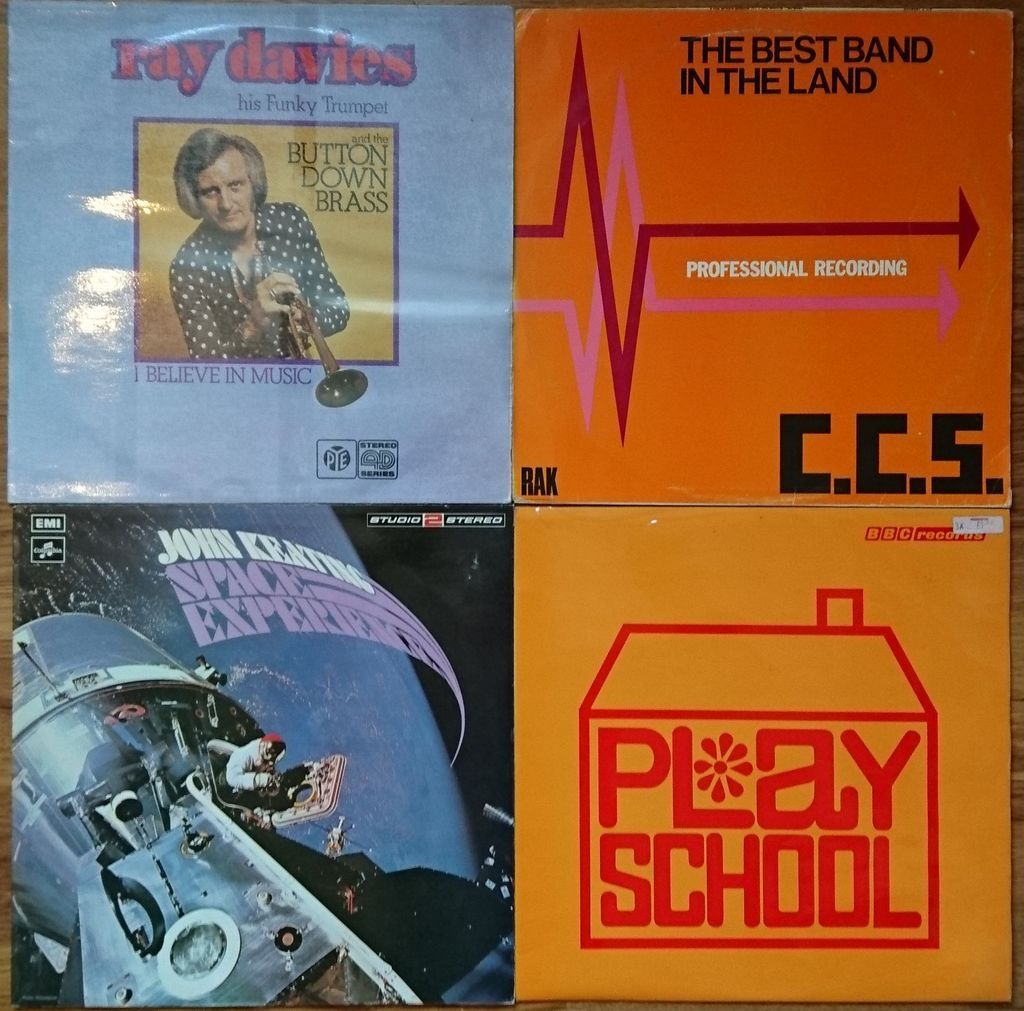 Folk-y / Xian stuff:
(I recently got a spare of Narnia, so only fair to offer my better copy for trade)
Miscellaneous: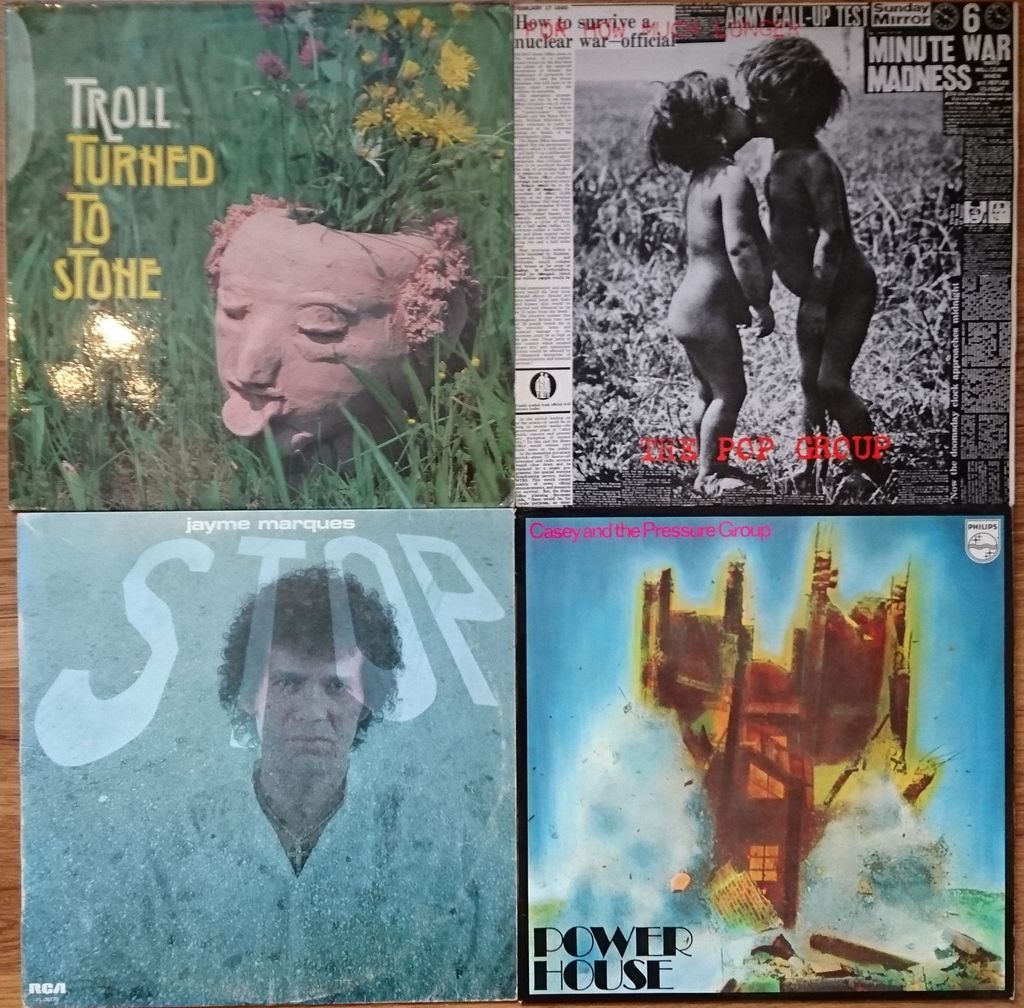 (Jayme Marques is signed - woo!)